A personal project I made to learn Flutter. Gamblers/Apostadores is an APP with daily sport betting tips.
The project was made with Flutter. The backend is in FIREBASE.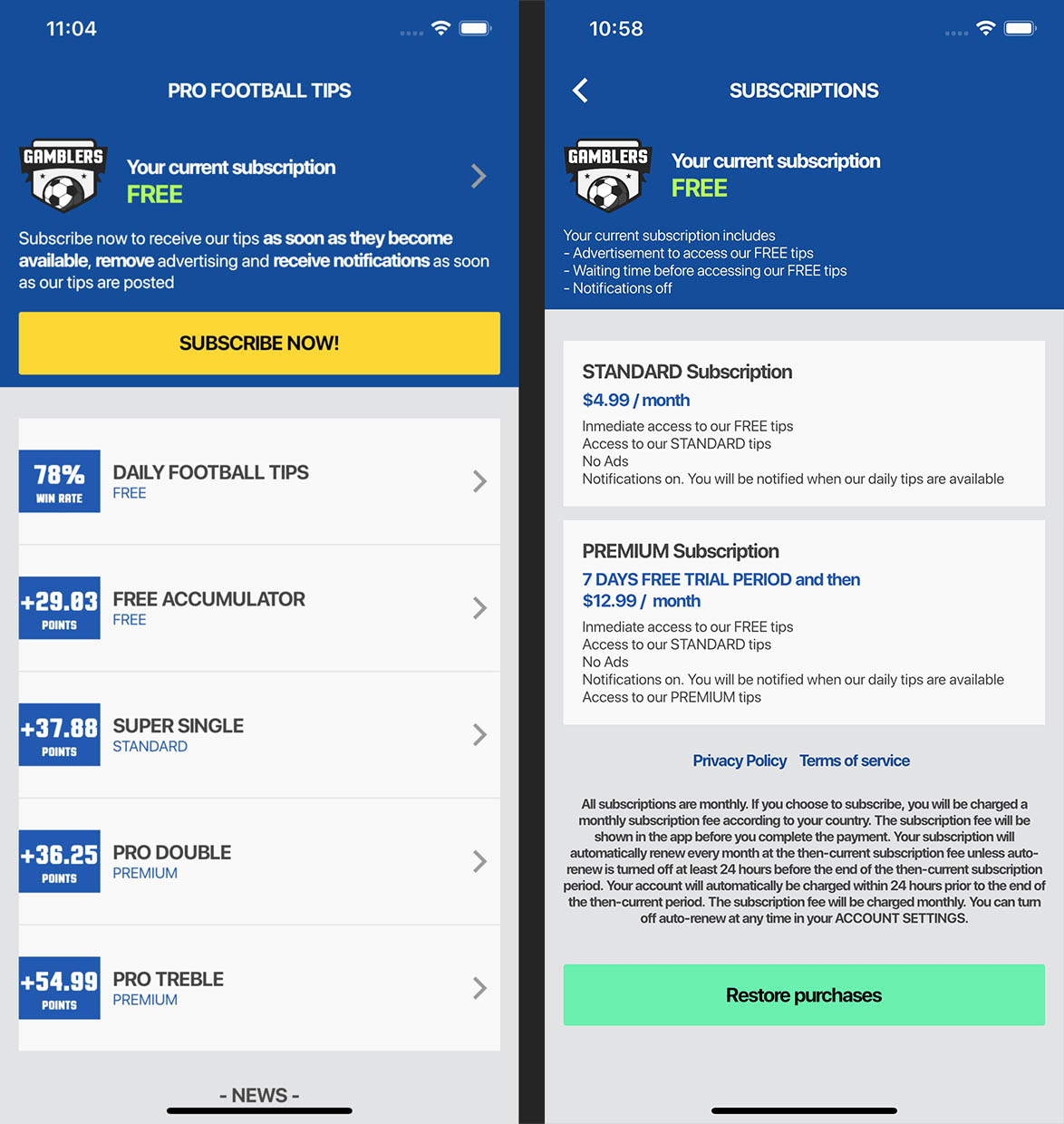 It includes Admob ADS (banner, interstitial and rewarded), In-app purchases (monthly subscriptions), Push notifications. Available on Google Play and the APP Store.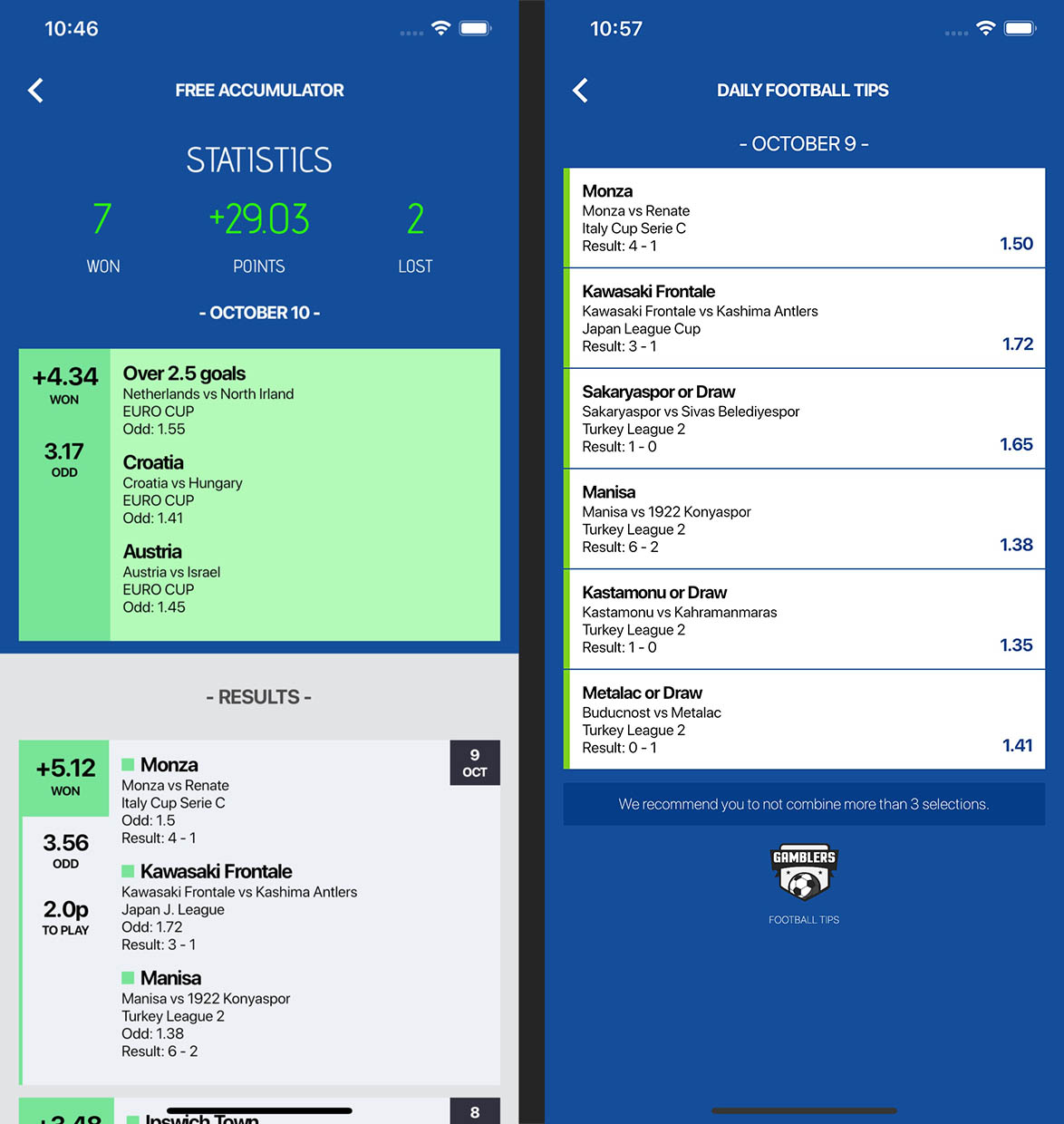 The UI was fully designed by me.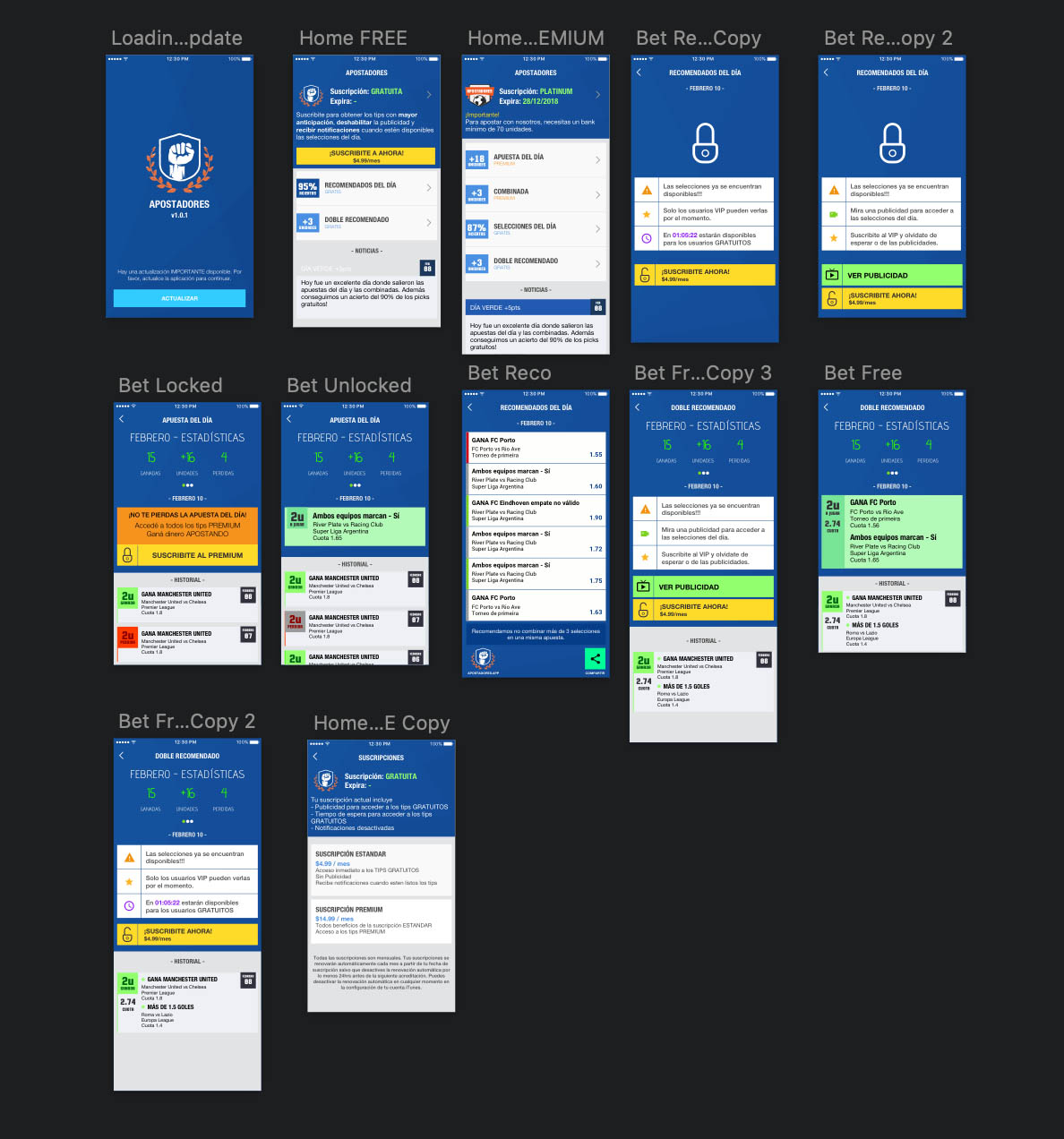 Made with Flutter
Available on Google Play & APP Store
Admob ADS (banners, interstitial and rewarded)
In-app purchases (Monthly subscriptions)
Push notifications
Firestore database
UI Designed by me with SketchAPP
Published on October 2019